This plant attracts the following butterflies:
Comma, Green-veined White, Large Skipper, Small Tortoiseshell
slide from 2003: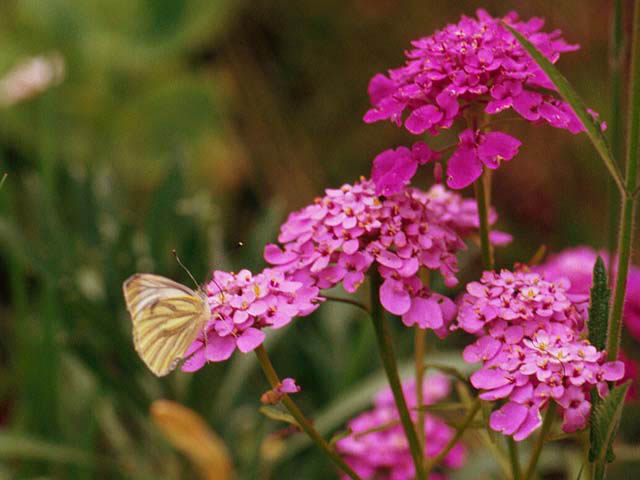 Green-veined White on Candytuft. July 6.
Another image from the past: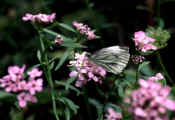 Green-veined White on Candytuft.
notes:
Candytuft has not only attracted Green-veined White butterflies; I recorded Comma and Large Skipper butterflies visiting Candytuft in 2001. It was equally useful as a butterfly plant in 2002.
Saw a Small Tortoiseshell feeding on Candytuft on Friday 20 June 2003.
Reference Section
Plant Type: Hardy Annual
Sow outdoors March to May and August to September every 3 weeks in moist soil. Cover with 1/2 cm of fine soil.
Flowers in June to September
Height: 15-25cm (6-10in)
Spread: 10-25cm (4-6in)
This page last updated April 18, 2004