This plant attracts the following butterflies:
An image from 2003: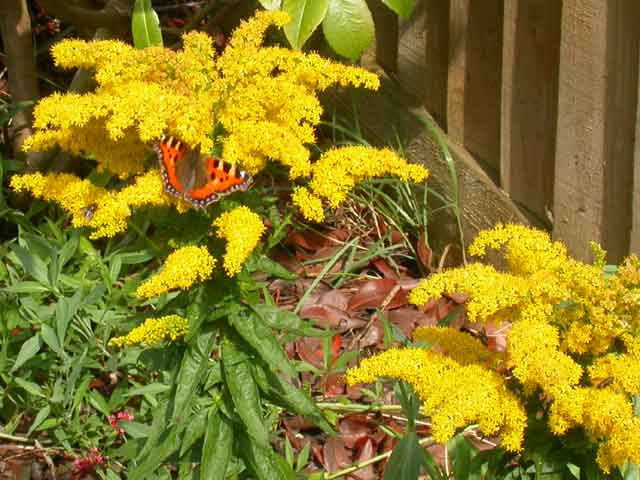 Small Tortoiseshell. August 20.
notes:
I have just 2 small plants which were of interest to one Small Tortoiseshell. Whether a large display would attract more butterflies, I can not say. Small Tortoiseshells are the least fussy about nectar plants.