This plant attracts the following butterflies:
Large White, Small Tortoiseshell
A memorable image from 12 August 2003: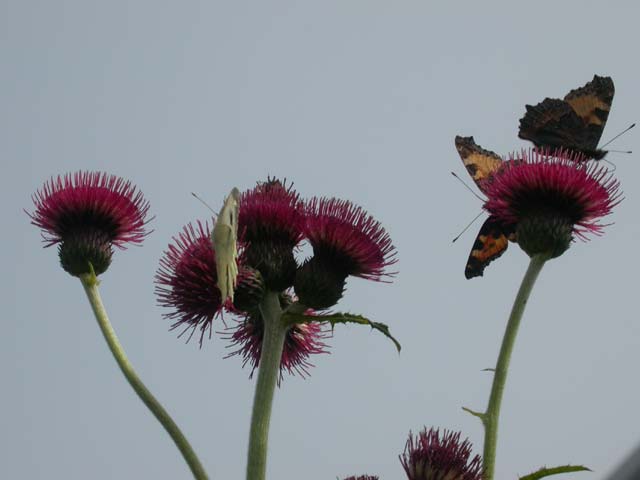 One Large White and 2 Small Tortoiseshells on a plant for sale in the Plant Centre at Stourhead gardens in Wiltshire.
Wild Thistles also attract butterflies in the countryside. I saw a Brown Argus on a Thistle when walking along the Thames path in August 2003.
Reference Section
Plant Type: hardy perennial
Flowers in August
Height: 1.2m
Spread: 60cm
This page last updated January 23, 2005